Well, it goes like this: there's an ad on an internet site, bad pic but a little photoshop work shows a nice bike. Or at least parts which should mean a good bike. So I call the guy, we talk bike and bread, he's happy with 50 euros, I'm happy with what I know about the bike. It turns up at my place by truck, the very first thing I see on opening the box is the RD... No hysterics, but I know it's a winner. The guy didn't get another call about the bike. Mad. It doesn't say Herse or Masi or something, people can't think for themselves, they're not interested. Then they see what the bike is, they start complaining. Go figure...
Anyhow, the bike is 60's, custom built, a fortune (then and now) in parts on it. And it's mine. Not for sale. Pseudo experts are free to crawl out of the woodwork and scream "mid range mass produced". No law against making yourself look stoopid if you want to, and pseudo experts should be allowed to have their day, freedom of expression :)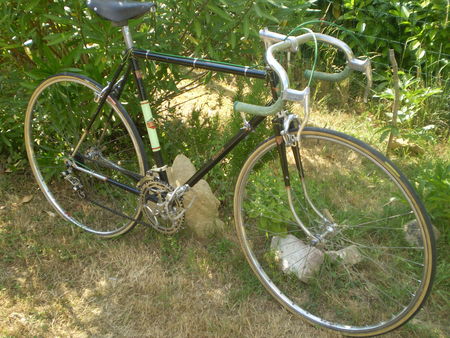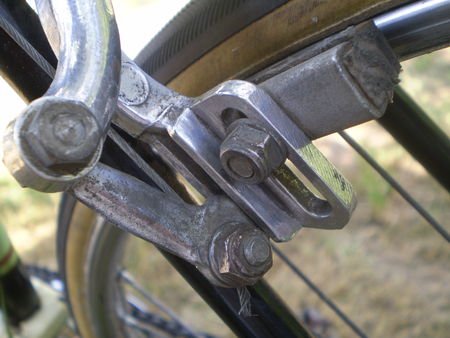 Beborex with cable actuating lever which slides in groove on brake arm.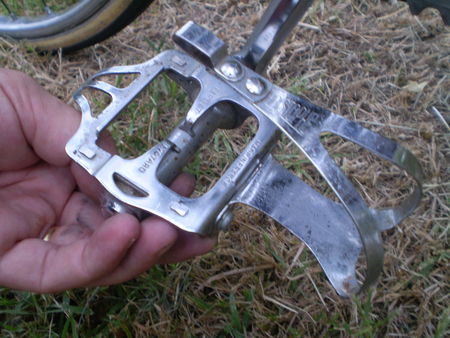 Berthet Lyotard platforms
Campagnolo flipflop. The other side has a 5 speed Atom unit.

Shop still exists. They're researching the records, inquiring.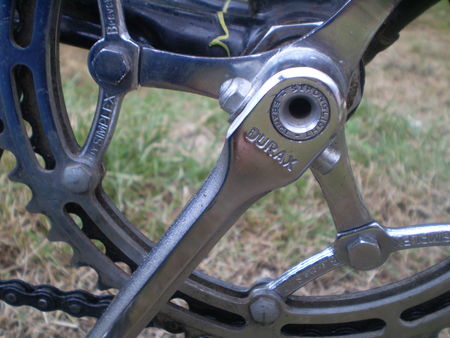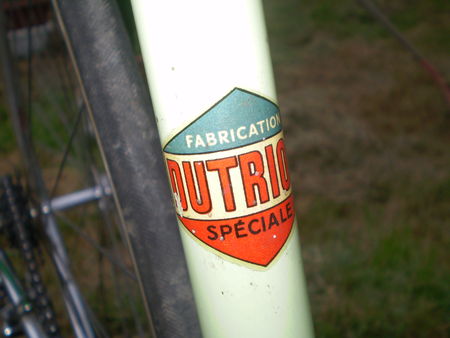 Handbuilt fork, wood plug.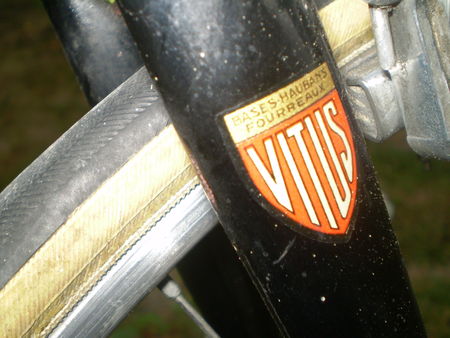 Blades and stays also Vitus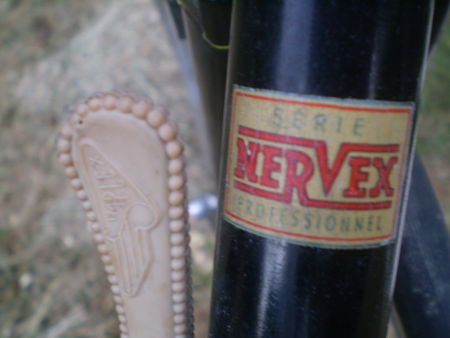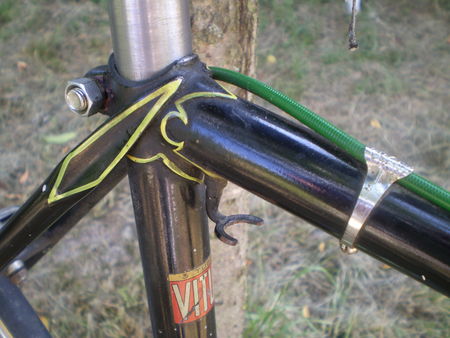 Sure, nice seat cluster, but also a racer's pump peg. Saves about 10 seconds on a tub change.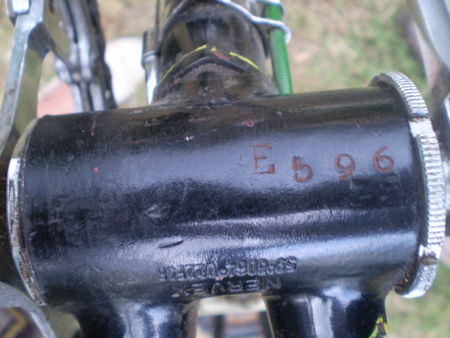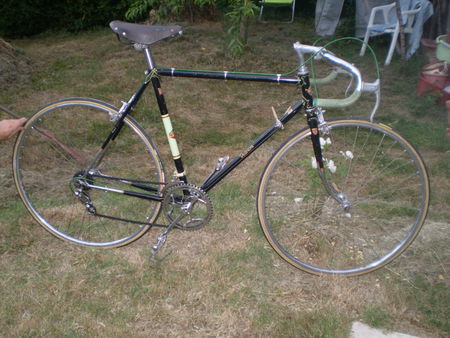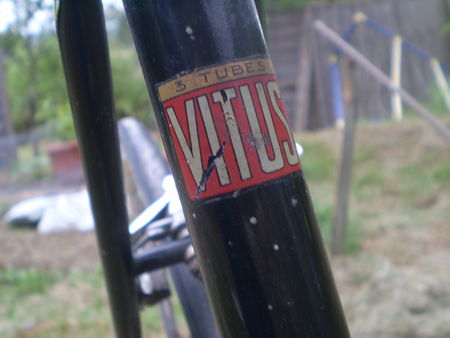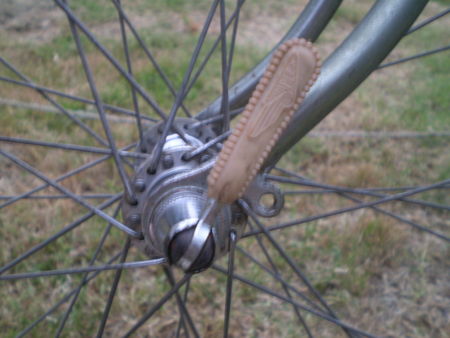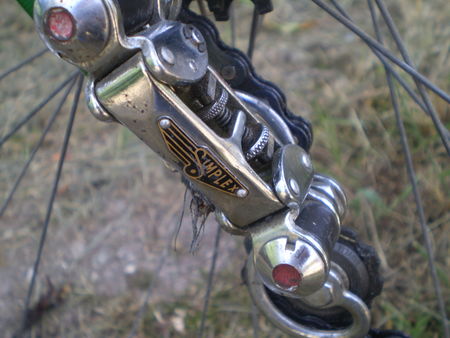 Looks like Simplex Juy 61 Export. But what do I know ?
So that sums it up nicely. It also -this bike- ends a two year effort to build a bike collection starting with a 15 euro investment, then moving up by swapping, a bit of selling of uneeded parts. This collection is now at around 30 bikes and needs slimming to 20. All bikes I really like. Not necessarily prestigious, but some are, that's life. My size except 2 of 'em. If there is a moral to this, it might be that no amount of money can buy you what a little common sense and research, love of bikes and never taking anything for granted can. What you can buy with a load of bread is a great collection of five or six brands of bike. You can spend 250.000 bucks on building a giant collection of what every other rich collector in the world has. And that's OK too, I guess. But not quite my cup of tea, old chap.
One o' these days, I'll build a proper site and show 'em all. Probably show a few more here in the meantime.